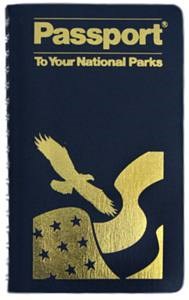 The Passport program was started by Eastern National Parks Association and was established to help visitors discover the beauty and history found in America's national parks. Cancellation stamps can be found at all national parks and monuments. These rubber-stamp ink markings record the name of the park and the date of your visit.
Where can you find passport stamps at San Juan Island National Historical Park?

Passport and special illustrated stamps are available for both American and English camps. The American Camp stamps are available year-round at the American Camp visitor center. The English Camp stamps are located inside the historic barracks building on the parade ground. They move to the American Camp visitor center during the winter months. All stamps are shown below.