Panoramas

Two media elements are available on this page: Quicktime VR (QTVR) Movies and JPEG Panoramic Images.
QTVR movies allow viewers, for the most part, to scan 360 degrees, which conveys an overall impression of a scene instead of a static view. There are two ways to view each QTVR. The first is by left clicking on the link. Doing that will open the movie in a new page. The second is by right clicking on the link and then selecting "Save Target As". This will allow you save each QTVR to your computer.

Once saved, you can open each QTVR in a seperate Quicktime window on your computer. All you have to do is hold down the mouse on the image and drag to the right or left to pan. Use the + and - buttons to zoom in and out.
The same options hold true for viewing the JPEG images. Please be aware that these images are large files and may take a while to download depending on the connection speed.
Also note that the latest version of Apple's QuickTime software is required to view the QTVR Movies below. Click here for a free download.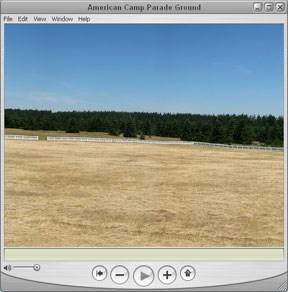 American Camp Parade Ground (JPEG Image)
Perhaps the most iconic symbol of the joint military occupation at American Camp is the white picket fence that encloses the parade ground. The 10 square-acre site was home to as many as 100 U.S. Army soldiers and more than 20 buildings. Today, only the original officers' quarters and a replica flag pole remain.

To experience the parade ground from the porch of the officer quarters click here.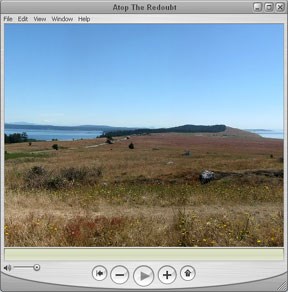 The Redoubt (text block)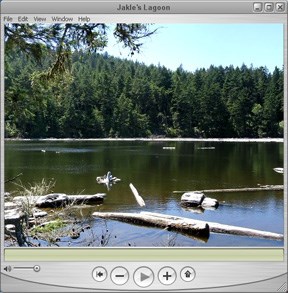 Jakle's Lagoon (text block)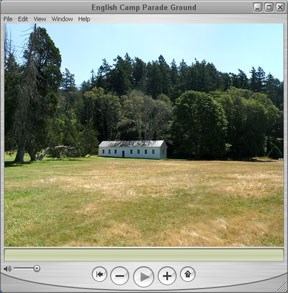 English Camp Parade Ground (text block)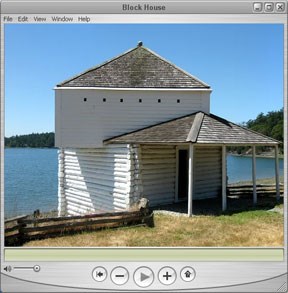 Block House (text block)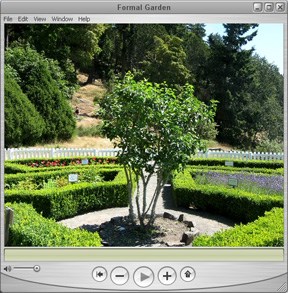 Formal Garden (text block)
Last updated: March 1, 2015