Nature
With 2,134 acres and nearly seven miles of saltwater shoreline, San Juan Island National Historical Park protects the most extensive public saltwater access in the San Juan Archipelago, which includes more than 800 islands, islets, rocks, and reefs, and 370 miles of tidelands. North of Puget Sound, the San Juan Islands lie between Canada's Vancouver Island, the Strait of Georgia, the inland coast of northwest Washington State, and the Strait of Juan de Fuca.

The environmentally sensitive coastal areas of the San Juan Islands are regarded as among the most diverse—and fragile—marine ecosystems in the world, and are especially significant given the rich terrestrial and water resources.

In the park's two units on San Juan Island—American Camp on the southern tip and English Camp in the northwest—you'll find a diverse landscape, from seaside bluffs and marine lagoons to evergreen forests and stands of Garry oak. In spring native wildflowers blanket the dramatic open prairie of American Camp as well as the trails throughout English Camp. Wildlife ranges from Orca whales and bald eagles to over 200 species of birds and 32 species of butterflies, including the rare Island Marble butterfly.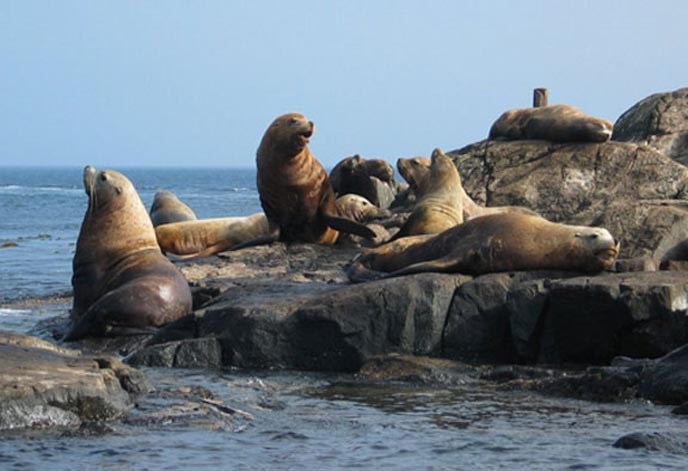 Last updated: March 30, 2015