Columbia black-tail deer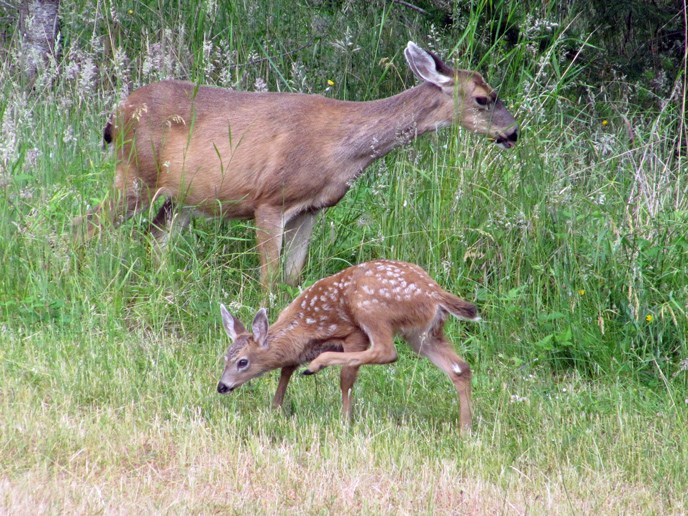 This is the largest land mammal in the San Juans, and native to the islands. Note their large, sensitive ears and tails—black on top and white underneath. They can be spotted almost anywhere in the park and on roadsides (and in local gardens). Be careful as you round the curves; if one crosses the road, one or two may follow.

Park Status: Common. Resident. Native.
Last updated: March 1, 2015