Update: Site Observation Update Week June 16th
This week's work has no discernable theme apart from a great deal of focus outdoors. With superb weather, we began work on the septic field, clearing and trenching for leech lines. The concrete pad outside of the main entrance has been poured, trellis work at the interpretive plaza progresses, and raised seam roofing is being installed. As a hoped for September or October completion draws nearer, we see the structure beginning to take on a character of its own. Rangers eagerly await the opportunity to introduce the building and all of its interpretive and education features to the public.
It's important to note that all crew members are employing all those health and safety measure that we are all practicing, including social distancing. Work crew members are being monitored regularly, and sanitation facilities are available for the crew. While the project is certainly important, the health and safety of employees and workers is much more important.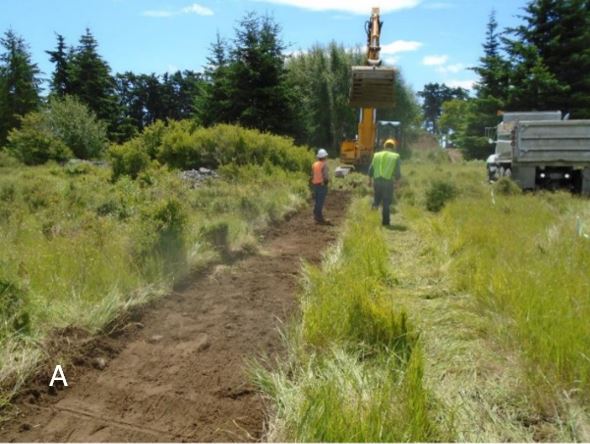 (A) Archaeologists monitor the clearing of the area where the septic leech lines will be trenched and drain lines installed.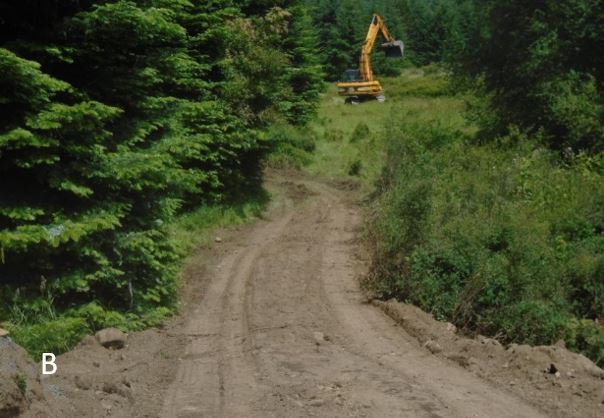 (B) In photo (B) we see the graded access from the work site to the septic  drain field.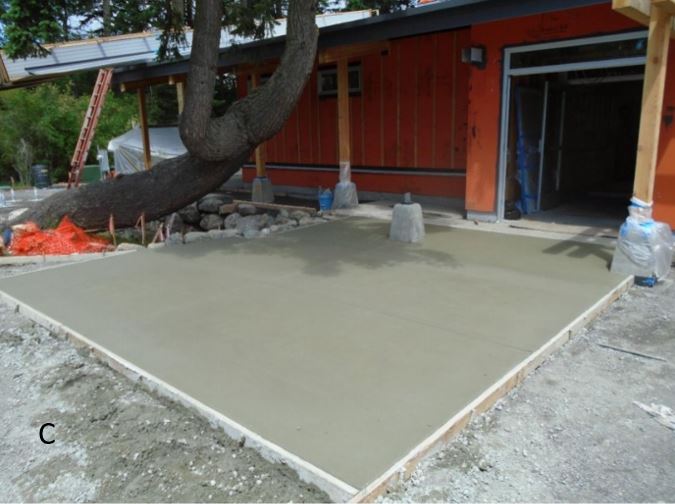 (C) Backing up and looking north we see a freshly poured concrete pad at the main
entrance.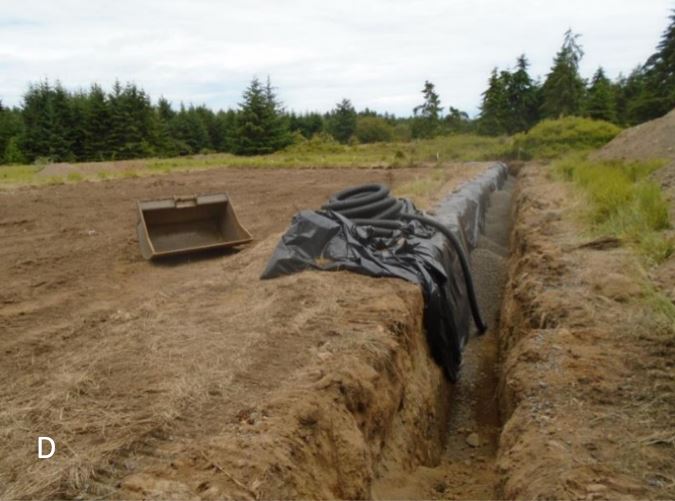 (D) A bit later, returning to the leech field, we see a primary trench complete, lined, and gravel ready to serve as a base for perforated drain pipe.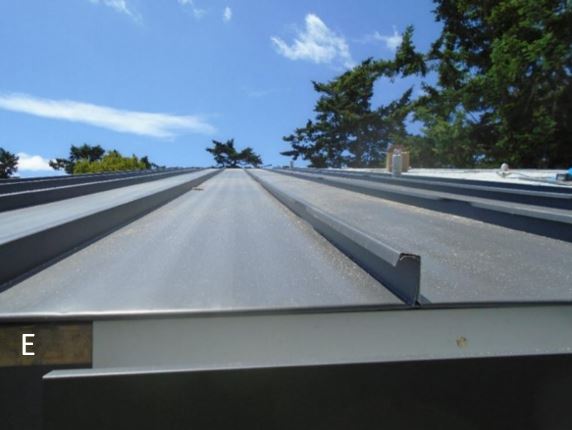 (E) Raised seam metal roofing is ideal for this application. It has a very long life, is easily maintained, and has excellent moisture avoidance characteristics.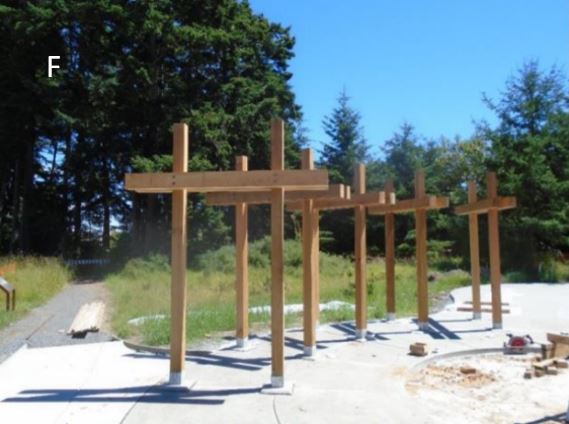 With such great weather, and great progress, we look forward to next week's report.