This Land Is Our Land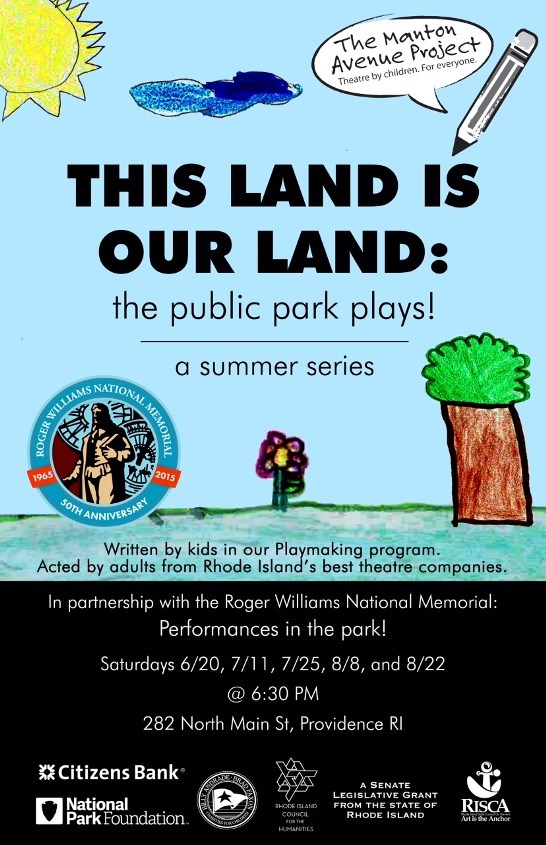 The Roger Williams National Memorial is pleased to present THIS LAND IS OUR LAND: The Public Park Plays. These plays are written by kids participating in the Manton Avenue Project's Playmaking Program. The Manton Avenue Project's mission is to nurture the unique potential of young people living in Providence's Olneyville neighborhood, one of the city's lowest income neighborhoods, by unleashing their creative voices and uniting them with professional artists to create original theater MAP is theatre written by kids, performed by adults, enjoyed by everyone!

To learn more about this program, visit the Manton Avenue Project.
Last updated: May 21, 2015