Operating Hours & Seasons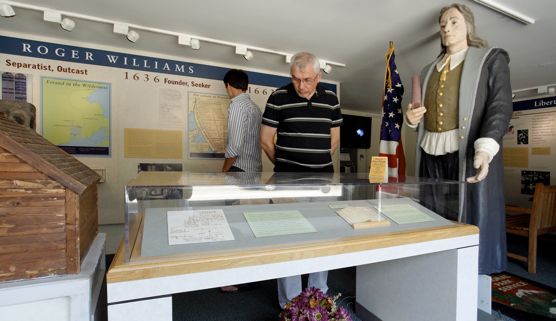 Winter Hours:
SPECIAL NOTICE: The Roger Williams National Memorial Visitors Center will be closed January 3-27, 2017 to allow for the installation of new interpretive exhibits. The new exhibits, titled New and Dangerous Opinions, are the first major change in the visitor center in twenty-four years.

For updates and to follow the progress of the exhibit installation, check out our Facebook page at www.facebook.com/RogerWilliamsNPS. For those seeking information about the park or to purchase a federal pass during the visitor center closure, please call 401.521.7266 ext. 204

From January 30, 2017 through March 28, 2017, the visitor center will be closed on Mondays and Tuesdays. Visitor Center hours during this period will be Wednesday-Sunday, 9:00 a.m.-4:30 p.m.
Summer Hours:
Monday to Sunday 9:00 a.m. - 5:00 p.m.
Holidays:
Closed on Thanksgiving Day, Christmas Day, and New Year's Day.