The Art of Blacksmithing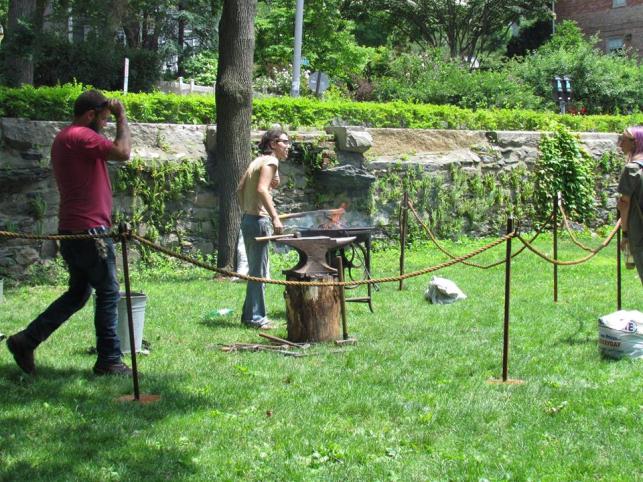 News Release Date:
July 29, 2015
Contact: Sparkle Bryant, 401 - 521 - 7266 ext. 204
On Saturday, August 8, 2015 from 12:00 p.m. to 4:00 p.m., the Steel Yard will share their knowledge and passion for the old world craft of blacksmithing at Roger Williams National Memorial.
Forging a plow, a sword or just repairing a doorhinge, blacksmithing is one of the most important skillslearned by humans. This artisanskill, the ability to shape and use iron, will be demonstrated for you live by the Steel Yardusing their brand new Mobile Blacksmithing Demo trailer. Funded by Providence's Department of Planning and Development, through Pop-Up Providence, the new mobile blacksmithing trailer will allow the Steel Yard to demonstrate a skill that has literally shaped humanity for over 2500 years.
For more information about this program, contact the Steel Yard at 401-273-7101 or contact Roger Williams National Memorial at 401-521-7266.
Last updated: July 29, 2015