Date:
April 24, 2010
Contact:
Sparkle Bryant
, 401-521-7266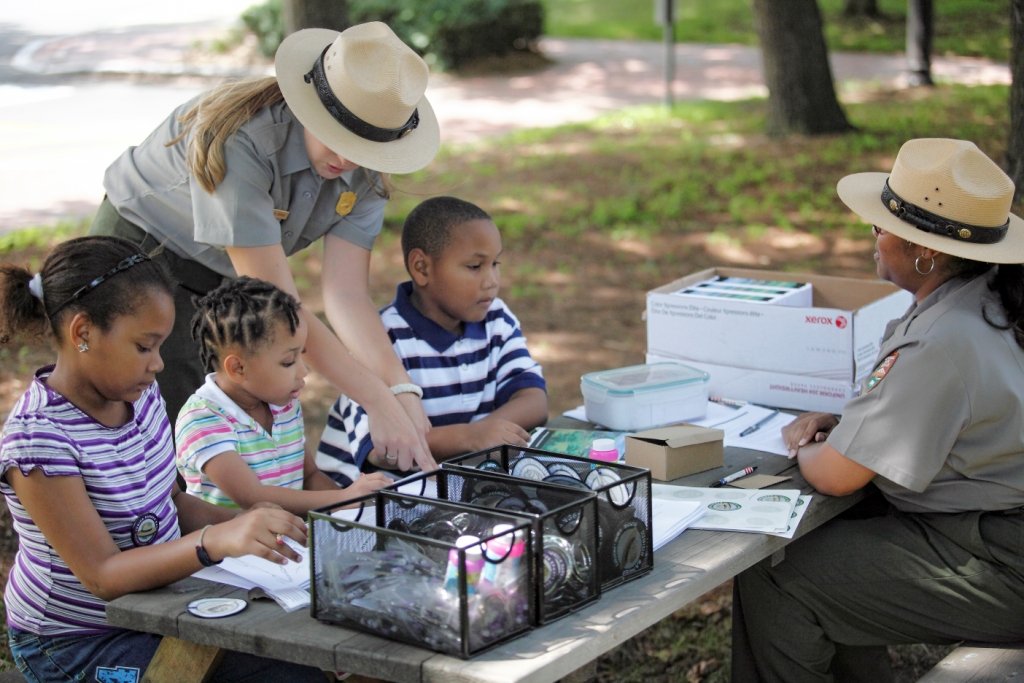 As part of National Junior Ranger Day, Saturday, April 24th, and in celebration of Earth Day, Roger Williams National Memorial is hosting a special green concert. Environmental singer/songwriter, Greg Cooney, will be performing his crazy original songs and telling stories that teach kids about the importance of taking care of our Earth and Going Green. Come join in the fun! The concert starts at 1:30 p.m.
The concert is just one part of an afternoon filled with family and kid-centered activities. From 12:30 p.m. to 4:30 p.m., come and have fun learning all about Roger Williams, his beliefs in freedom and liberty, and his role in the founding of Providence and development of the U.S. Constitution. Kids who complete the park's Junior Ranger Activity Booklet can earn a Junior Ranger badge and become an official Junior Ranger of the National Park Service. Special make and take activities and commemorative prizes will be given away to any child completing the activity booklet on this special National Junior Ranger Day!
All activities are free and open to the public!
Roger Williams National Memorial, a unit of the National Park Service, commemorates the life of the founder of Rhode Island who was a champion of the ideals of religious freedom and liberty of conscience.
For more information, please visit https://www.nps.gov/rowi