John Clarke (1609 - 1676)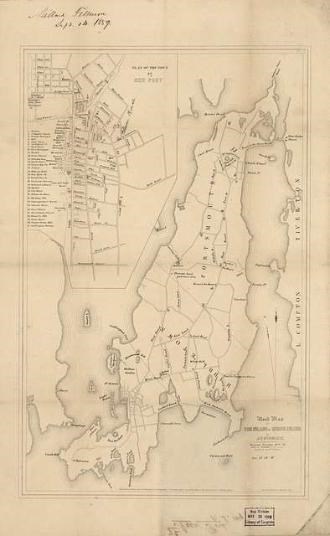 Dr. John Clarke was a physician, Baptist Minister and advocate of religious freedom in America. Born in England; Clarke arrived in The Massachusetts Bay Colony in 1637. Due to religious turmoil Clarke soon decided to leave the Massachusetts Bay Colony, going on to become the co-founder of both Portsmouth and Newport Rhode Island.
Some years later an increase in hostile incursions made by the Connecticut and Massachusetts Bay Colonies toward Rhode Island had become problematic, making the possession of a Royal Charter imperative. Due to these issues,
Roger Williams
and John Clarke travelled to England to obtain the Charter. After Williams returned to Providence, Clarke agreed to remain in England to act as a representative for the Rhode Island Colony and negotiate on its behalf. During his time in England John Clarke wrote petitions to
King Charles II
and negotiated with Connecticut about territorial boundary disputes. Clarke was tasked with drafting Rhode Islands Royal Charter. Clarke saw this as his opportunity to include religious liberties in the document that had never been seen before. When John Clarke presented his draft of the Rhode Island Royal Charter to the king, it was approved with the king's seal on July 8
th
, 1663.
After acquiring the Charter, Clarke returned to Rhode Island continuing his work in civil affairs, as a pastor. He also served as the 3
rd
and 5
th
Deputy Governor of the Colony of Rhode Island and Providence Plantations. Due to his many contributions as well as his work in writing and acquiring the Rhode Island Royal Charter, he is considered by many to be a co-founder of Rhode Island and Providence Plantations.
Learn More
Roger Williams

Learn about Roger Williams' Story

People

Learn more about Roger Williams and other influential people of his time.
Last updated: October 3, 2020