Youve Got Mail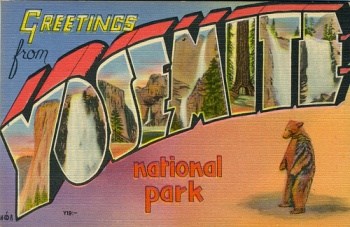 You've got mail . . . Postcards from your National Parks!
This program will take students on an imaginary vacation throughout America to our national parks. By using a large floor map of the United States, students will explore the country, locating national parks and learning about what makes them special. Using exploration packets containing information about different national parks, students will be asked to describe their national park. They will record their observations on "observation cards" to note their findings.
Essential Questions
What is the National Park Service?
What makes national parks different from city parks?
Objectives:
Students will gain an understanding of the national park service system, who owns them, where they are located and why they have been designated as a national park.
Students will be given an opportunity to handle primary source documents, while learning about the preservation of these documents.
Students will utilize writing skills and exercise creativity by filling out an observation card to describe the national park they had in their exploration packet.
Last updated: February 26, 2015