Bookstore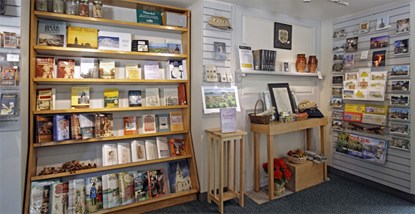 Eastern National is a 501(c)3 non-profit cooperating association, operating in more than 150 national parks in 30 states, from Maine to Florida and the Caribbean. All of the products, programs and publications offered to park visitors by Eastern National have a strong educational value. The profits from Eastern National's activities are donated to the National Park Service and other partners to further support their educational and interpretive programs.
Eastern National's contributions, over $95 million, have supported research in cultural and natural resources. Eastern National has produced an array of distinguished and informative books, hundreds of folders, and many fine audiovisual programs used in the parks, in homes and schools. Eastern National has also purchased key tracts of land needed in parks, provided funds for park libraries, supported new and innovative interpretive programs, and much more.
Some of the more popular items sold at Roger Williams National Memorial's Eastern National outlet are:
Liberty of Conscience by Edwin Gaustad, a biography about Roger Williams
A Key into the Language of America by Roger Williams, a study of the Narragansett language
Freedom's Forgotten Hero, a DVD about Roger Williams's life
Cobblestone Publishing's Roger Williams and the Lively Experiment of Rhode Island, a children's magazine which includes stories and fun activities about Roger Williams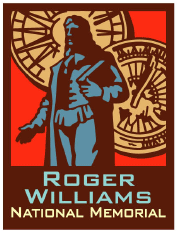 America's National Parks Collector's Series
The America's National Parks Collector's Series® consists of collectable pins, patches, and magnets featuring original designs by illustrator Frank McShane.
Pin: $5.95
Patch: $5.95
Magnet: $5.95
Last updated: February 26, 2015