Eco-Values of the Urban Forest

Environmental Benefits of Urban Forests in the National Capital Area
Urban forests bring an exceptional set of ecosystem services to the National Capital Area (NCA). Our regional urban forests can be found in the trees shading the streets, lining a river corridor, or even overlooking a historical battlefield. Whatever form they take, the trees in NCA parks shape local environments through their important ecological role and functions. Understanding the values contributed by urban forests, along with their structure and function, can promote management decisions that will improve human health and environmental quality.
Urban Forest i-Tree Analysis
Early career scientists conducted an assessment of eleven urban forests in the National Capital Area for the Urban Ecology Research Learning Alliance. Data from dozens of field plots located throughout each park were analyzed using the i-Tree Eco model developed by the U.S. Forest Service, Northern Research Station. This research delved into the trees of the NCA parks and the value they provide in terms of ecosystem or ecological services, otherwise known as the benefits humans receive from the environment's healthy functions. While there are many ways of valuing trees, the final reports examined the following major ecological services of the NCA urban forests:
Air Pollution Removal
Carbon Storage
Avoided Runoff
Structural Values: inherent value of a tree's formation
Other Tree Benefits: Oxygen Production, Wildlife Habitat, and Energy Use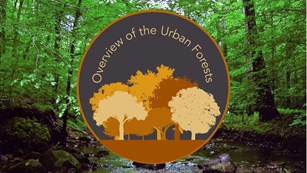 Overview of the Urban Forests
The eight urban forests measured in the Urban Ecology i-Tree analyses are diverse and unique.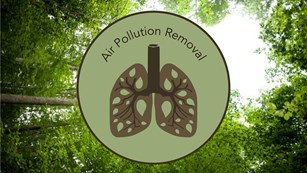 Air Pollution Removal
Poor air quality is a common problem in many urban areas. Urban forests contribute to improved air quality.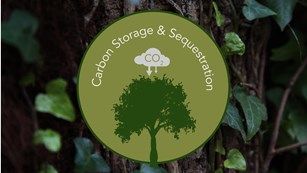 Carbon Storage by Urban Forests
Urban trees can help mitigate climate change by storing carbon in tree tissue and sequestering atmospheric carbon from a key greenhouse gas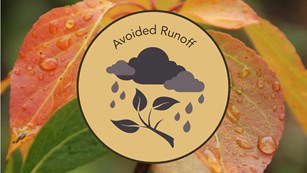 Avoided Runoff and Urban Forests
Surface runoff can introduce pollutants to aquatic ecosystems but urban forests are beneficial in reducing surface runoff.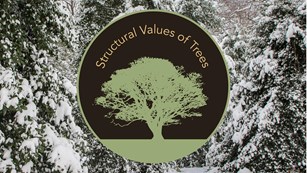 Structural Values of Urban Forests
In addition to their functional benefits, trees also have structural values derived from the formation of the plant itself.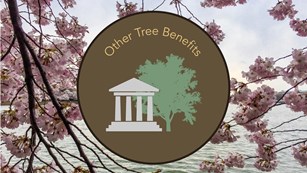 Other Benefits of Urban Forests
Other urban forest benefits include tree influence on wildlife habitat, energy use and oxygen production.
---
Valuing Trees StoryMap
This Valuing Trees and Forests StoryMap, created in partnership between researchers at the Virginia Polytechnic Institute and State University and UERLA, examines the values that trees bring to the National Parks of the National Capital Area. It focuses on three parks: the National Mall and Memorial Parks, Rock Creek Park, and Monocacy National Battlefield, each of which is home to notable trees within its urban forest.

Last updated: January 7, 2022