About Us
Research Learning Centers are field stations for many collaborative research activities, providing researchers with laboratory, office space, dormitory facilities and access to park research priorities and scientists. Research Learning Centers also work with scientists, science communicators, park interpreters and partners to make new information about park resources available to the public and park management. We also provide hands-on learning experiences that connect researchers with learners of all ages.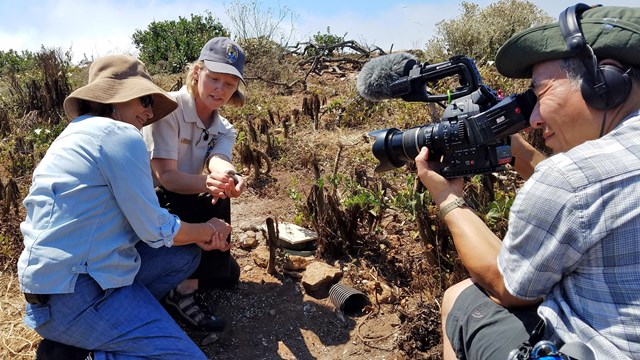 Contact Us
Learn how to contact us via snail mail, email, or phone.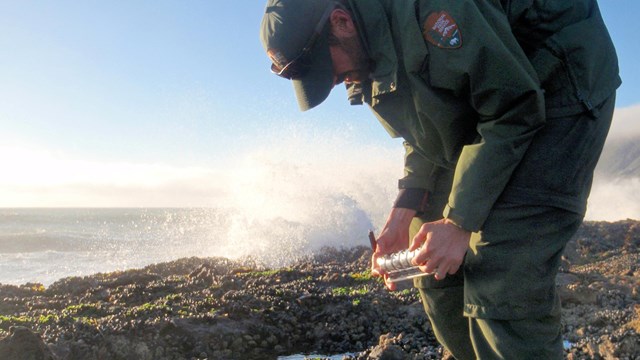 Meet National Park Scientists
Scientists work largely behind the scenes in our national parks. Who are they and what are their jobs like? We interviewed them to find out!
---
Meet Our Director
Keith Lombardo is a Coastal Ecologist and the Director of the Southern California Research Learning Center (SCRLC). He previously served as the Chief of Natural Resource Management & Science at Cabrillo National Monument, where he administered a diverse suite of monitoring and scientific programs.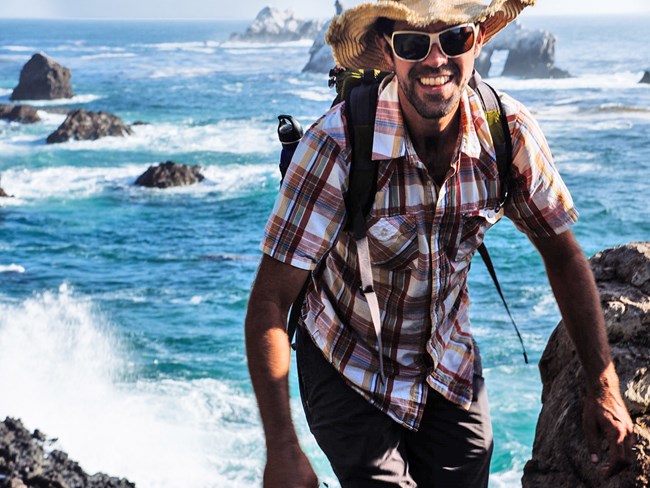 Keith received his B.S. degree in Natural Resource Management from the University of Connecticut and a Ph.D. in Geography from the University of Arizona. His dissertation research focused on the reconstruction of historic chaparral fire regimes in southern California.
In his role with Cabrillo National Monument, Keith managed the long term monitoring of protected intertidal habitat, avian and herpetofauna species and rare native plant communities. Under his guidance, the park expanded its role in monitoring ocean acidification, in understanding pollinator and plant interactions and in protecting rare coastal plants.
In his new role as Director of the SCRLC he is charged with facilitating cross-cutting partnerships, engaging the public in scientific exploration and communicating the science that supports our stewardship of three uniquely southern Californian National Parks (Cabrillo National Monument, Santa Monica Mountains National Recreation Area, and Channel Islands National Park).
Keith's vision is to allow the SCRLC to grow organically within each of the three parks so as to serve their unique needs while simultaneously developing a common voice that shares the stories of our resources and those who protect them.
Last updated: August 3, 2020