For Researchers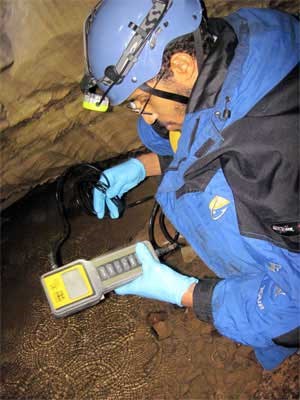 America's national parks are extraordinary places to conduct research on a wide variety of topics. They have unparalleled natural, cultural, and historic resources that lend themselves to integrated and multidisciplinary research. They contain diverse protected environments that can be studied singly or in comparison to unprotected environments. They have extensive databases, archives, curated collections, and documented management histories that allow analysis of trends and the understanding of historic contexts. The park system as a whole, distributed across the entire country, enables research at multiple scales and in different contexts.
The National Park Service welcomes and encourages park-based research by non-NPS scholars from academic and government organizations. The NPS recognizes the value of parks to science, and relies on science to inform its management decisions and educational activities. This recognition is the basis for the NPS's vision of "parks for science and science for parks."
Some of the services that RLCs provide to researchers include:
Aligning high-priority needs of parks with the research programs of external researchers

Assisting with the development of grant proposals

Helping researchers obtain required research permits

Providing low-cost housing, laboratory space, and other facilities

Facilitating access to archives, curated specimens, and other resources

Consulting on field logistics Connecting research activities and knowledge to diverse audiences in accordance with the requirements of many funders

Helping communicate the results of research to park managers and fellow scholars through meetings, symposia, publications, and related channels
Additional information about research activities in parks is available through the Resource Management divisions of individual parks and through the
NPS Inventory & Monitoring Program
. Opportunities for research support and collaboration can also be found through multi-agency partnerships such as
Cooperative Ecosystem Studies Units
,
Landscape Conservation Cooperatives
, and
Climate Science Centers
.
This site provides general information on research needs, permits, on-line databases, and other resources for researchers. More specific information about park priorities, collaboration and funding opportunities, facilities, and logistical assistance can be obtained by contacting individual RLCs.
Last updated: November 5, 2019