Water Quality
Water quality is an important indicator of ecosystem health. It is crucial to the maintenance of healthy habitat for aquatic organisms, and a source of drinking water for terrestrial wildlife and humans. In the San Francisco Bay Area, water quality affects threatened and endangered species, such as the California freshwater shrimp, coho salmon, steelhead trout, and the California red-legged frog.
Water quality in a national park may reflect activities taking place upstream of the park's surface waters as well as within the park itself. Road construction, recreational activities, livestock and agriculture, sewage leaks, deposition from atmospheric pollutants, and many other factors can impact water quality. Parks in the San Francisco Bay Area are particularly susceptible to these impacts because of their close proximity to a major urban center.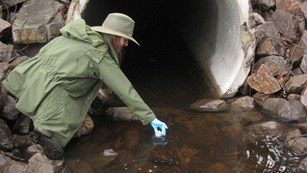 Quick Reads
Browse articles and information summaries about water quality in the San Francisco Bay Area.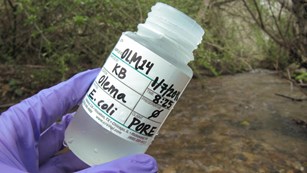 Blog
Get the latest on water quality from the Bay Area Nature & Science Blog.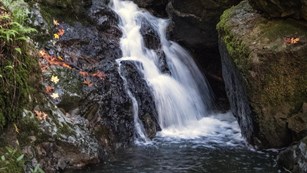 References and Links
Explore more research, reports, and resources on wetlands and estuaries in San Francisco Bay Area parks.
Long-term Monitoring
In 2006, the National Park Service began monitoring freshwater quality under a long-term monitoring plan developed for the Golden Gate National Recreation Area, John Muir National Historic Site, Muir Woods National Monument, Pinnacles National Park, and Point Reyes National Seashore. The program closely tracks water quality to determine range, variability, and trends, then compares these results with federal and state water quality objectives.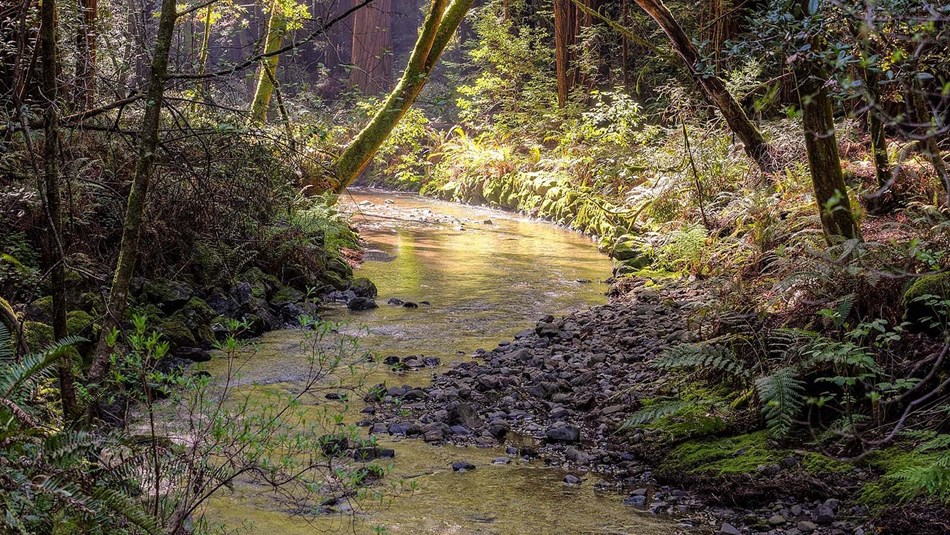 Water Quality Monitoring
Dig in to monitoring protocols, reports, and more on the San Francisco Bay Area Network's Water Quality Monitoring page.
Last updated: July 17, 2018