Tule Elk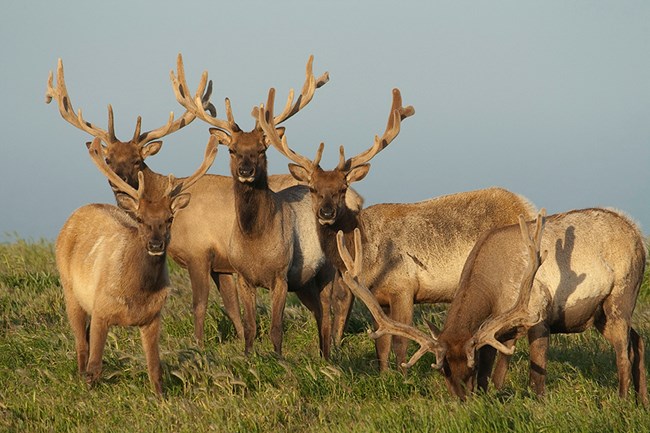 The tule elk (Cervus canadensis nannodes) is a subspecies of elk native to California that is found nowhere else. For thousands of years, as many as 500,000 tule elk thrived in California. The herds had virtually disappeared by 1860 until the spring of 1978 when they were reintroduced to Point Reyes National Seashore. Since then, the population has grown from 10 elk to over 550, one of the largest populations in California.
Today's tule elk population is larger than it has been in 130 years. Yet California's human population is also larger than ever, and continues to grow. Tule elk will probably never return to their historic numbers or range because of concurrent human growth and lack of suitable elk habitat. Careful management practices and regulations on future human development in critical habitat is essential to the long-term survival of this species.
References and Links
Explore more research, reports, and resources on tule elk in San Francisco Bay Area parks.
Reports and Journal Articles