Chattahoochee Climate Change References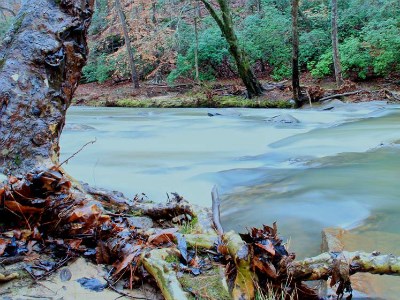 This list below is a compilation of all references used for the climate change communications web pages for Chattahoochee River National Recreation Area.
These references include academic and governmental publications, management documents, websites, and interactive tools centered on environmental policy, resource management, and climate change.
Carbone, G. J. (2013). Managing climate change scenarios for societal impact studies. Physical Geography, 35, 1, 22-49.
Carter, L. M., Jones, J.W. et al. (2014). Our Changing Climate: Southeast and the Caribbean. Retrieved from http://nca2014.globalchange.gov/report/our-changing-climate/introduction
Georgia Department of Natural Resources. (2000). Chattahoochee River Greenway Planning and Implementation Handbook. Retrieved from http://www1.gadnr.org/greenspace/c_index.html
Georgia Water Toolkit. (Updated 2015). Water Topics. Retrieved from https://www.gawatertoolkit.org/water-topics
Gibson C.A., Meyer J.L., Poff N.L., Hay L.E., Georgakakos A.(2005).Flow regime alterations under changing climate in two river basins: implications for freshwater ecosystems. River Research and Applications. 21:849-864.
Gutierrez, K. (2014). Climate Change Adaptive Management Plan for the Chattahoochee River and CHAT. Final project graduate class project, North Carolina State University.
Intergovernmental Panel on Climate Change. (2014). Climate Change 2014 Synthesis Report for Policymakers. Retrieved from http://www.ipcc.ch/pdf/assessment-report/ar5/syr/AR5_SYR_FINAL_SPM.pdf
Hoffner, J. (2012). American Rivers. Chattahoochee River Among America's Most Endangered Rivers: Costly New Dams, Reservoirs Not the Solution To Georgia's Water Needs.
National Park Service, U.S. Department of the Interior. (2012). Green Parks Plan. Advancing our Mission through Sustainable Operations. Retrieved from https://www.nps.gov/greenparksplan/downloads/NPS_2012_Green_Parks_Plan.pdf [PDF 1.88 MB]
Tasker, G. (1993).Some Hydrological Effects of Climate Change for the Apalachicola, Chattahoochee, and Flint River Basins. Retrieved from https://smartech.gatech.edu/bitstream/handle/1853/33303/TaskerG-93.pdf?sequence=1
Union of Concerned Scientists. Cars and global warming. Retrieved from http://www.ucsusa.org/our-work/clean-vehicles/car-emissions-and-global-warming#.VXnADM9Viko
U.S. Census Bureau. (Updated 2012). Green Building. Whole House. Retrieved from http://www.epa.gov/greenhomes/WholeHouse.htm
U.S. Environmental Protection Agency (EPA). (Updated 2015). State &County Quickfacts. Atlanta (city), Georgia. Retrieved from http://quickfacts.census.gov/qfd/states/13/1304000.html
U.S. Environmental Protection Agency (EPA). (Updated 2015). Final Report: Improved Methods for Assessment of Hydrologic Vulnerability to Climate Change. Retrieved from http://cfpub.epa.gov/ncer_abstracts/index.cfm/fuseaction/display.highlight/abstract/119/report/F
U.S. Environmental Protection Agency (EPA). (Updated 2015). Reduce, Reuse, Recycle. Retrieved from http://www2.epa.gov/recycle
U.S. Environmental Protection Agency (EPA). (Updated 2015). Sources of Greenhouse Gas Emissions. Commercial and Residential Sector Emissions. Retrieved from http://epa.gov/climatechange/ghgemissions/sources/commercialresidential.html
U.S. Environmental Protection Agency (EPA). (Updated 2013). Wastes –What You Can Do. Retrieved from http://www.epa.gov/wastes/wycd/index.htm
U.S. Geological Survey (USGS). (Updated 2014). South Atlantic Water Science Center - Georgia. Chattahoochee River Flood Tracking for Metropolitan Atlanta. Retrieved from https://ga.water.usgs.gov/flood/floodtracking/chattahoochee/
U.S. Geological Survey (USGS). (Updated 2014). The USGS Water Science School. Runoff (Surfacewater runoff). Retrieved from https://water.usgs.gov/edu/runoff.html
Last updated: August 3, 2015