Education
The Ocean Alaska Science and Learning Center (OASLC) works to increase the understanding of research on coastal issues in Alaska. This is accomplished through outreach for both internal audiences such as staff and resource managers and external audiences such as school students and visiting public.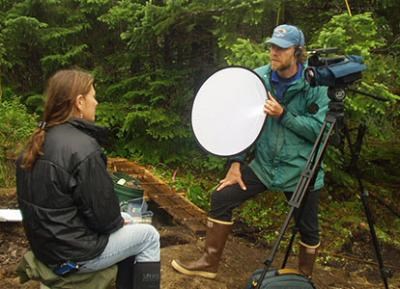 Multimedia Outreach
The Ocean Alaska Science and Learning Center uses a variety of media platforms to educate and inform the public about marine and coastal issues as well as specific research projects in Alaska. Short documentary videos are available both on this site as well as in National Park Service visitor centers, and on public television. Radio reports are invited into the field to produce stories about park science. Small exhibits have been built for visitor centers and in partnership with private eco-tourism companies.
Learn more about our: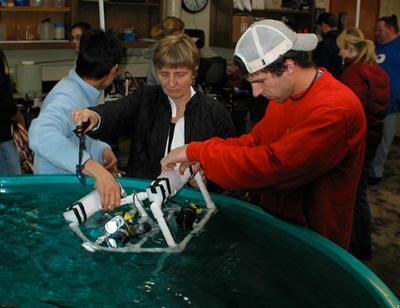 The OASLC works in partnership with schools throughout Alaska to provide hands-on, interactive programs to students that increase their understanding of research projects, natural resource issues, and foster a sense of stewardship based on sound scientific inquiry.
Last updated: October 6, 2017