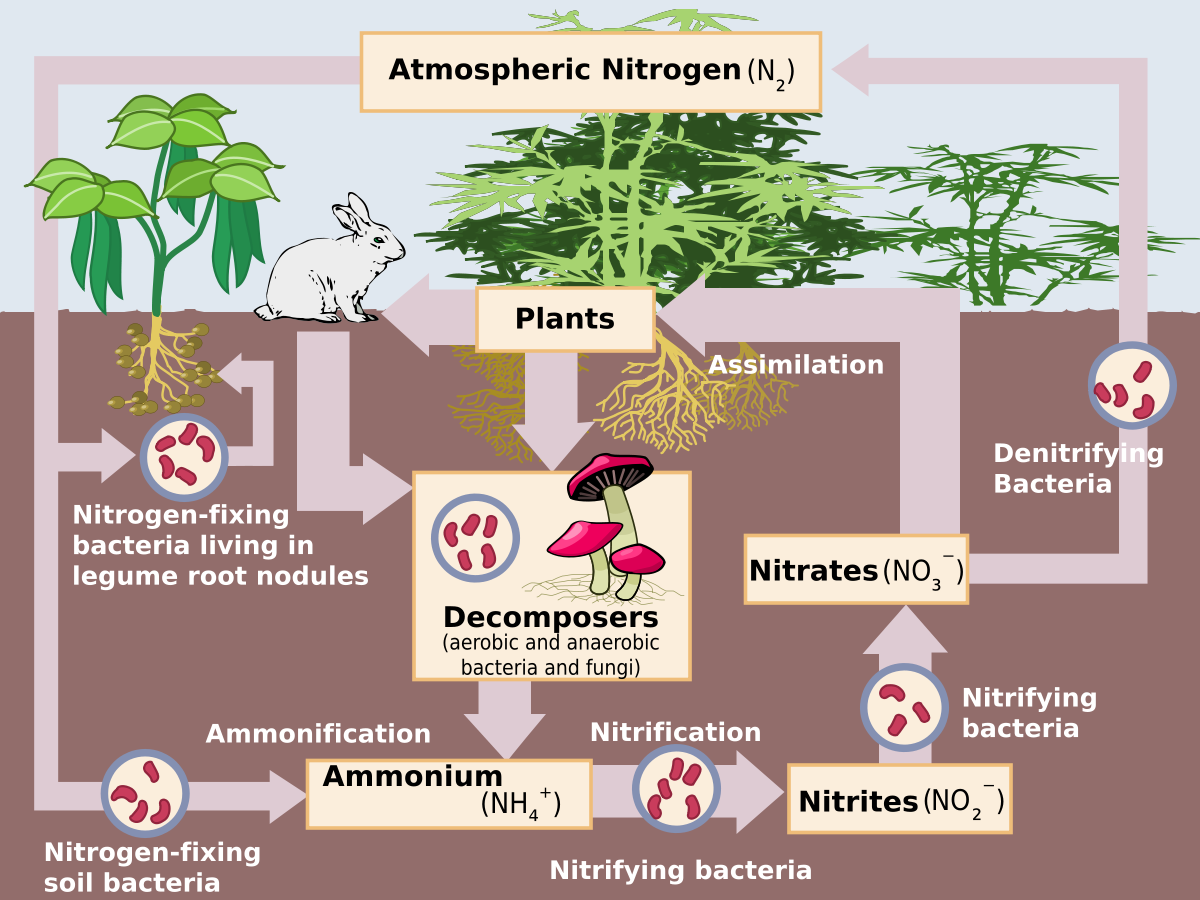 What is Nitrogen?
Nitrogen (N) makes up 78% of the Earth's atmosphere, but this form of nitrogen (N
2
) is inaccessible to most plants and animals. Animals, plants, and humans all need N to exist. It is the building block of proteins which make up our muscles and enzymes which fuel bodily functions, it is the backbone of our DNA, and in plants it is a major component of chlorophyll, which allows plants to photosynthesize (transform sunlight energy and carbon dioxide into sugars which fuels them and us).
The N cycle is complex and sensitive to change. For much of earth's history it has been kept in a delicate balance. Most N exists in an organic form, inaccessible to organisms. Biological activities such as microbial fixation transform organic N into reactive N which is then used by soil organisms and plants.