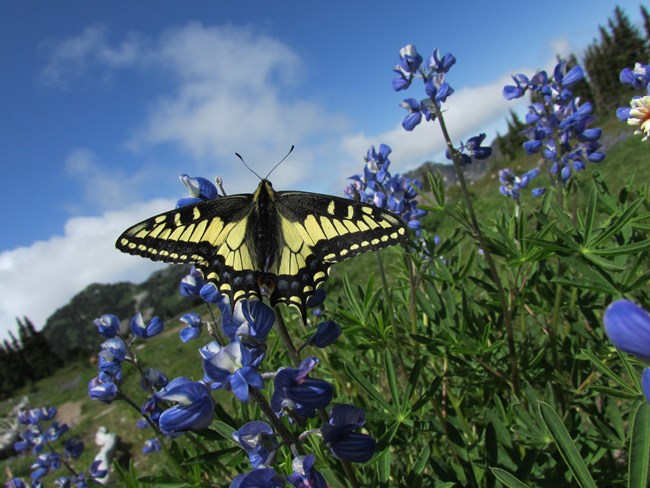 Subalpine and Alpine ecosystems are extremely sensitive to the effects of climate change because species in these areas are adapted to long winters and short, mild growing seasons. Butterflies and plants are sensitive to changes in temperature and precipitation, and by monitoring them they may give us an early warning into future ecosystem changes. Park scientists are seeking the help of Citizen Scientists to monitor butterfly and plant phenology along ten survey routes in two National Parks, and two National Forests.
Who should volunteer?
Do you love to go hiking through meadows filled with wildflowers? Would you like to know more about the plants and butterflies you encounter on your hikes? Would you like to play a role in the ongoing protection of your National Parks? If you answered 'yes' to any or all of these questions, this project is for you!
Tell me more!
Check out our project summary and our frequently asked questions below.