Parks & Partners
Many organizations come together to fulfill the mission of the Murie Science and Learning Center (MSLC) through cooperation, partnerships, and sharing of resources. Our partner organizations include non-profits, educational institutions and business partners.
Managing Organizations
The National Park Service runs the MSLC with the assistance of a Managing Partner, as outlined in the
MSLC Management Plan
. Since the inception of the MSLC in 2003, the Managing Partner has been Alaska Geographic. The Park Service has executive authority over all MSLC programs and facilities, while Alaska Geographic runs many free and fee-based programs that provide critical revenue towards promoting science education in Denali and other MSLC partner parks.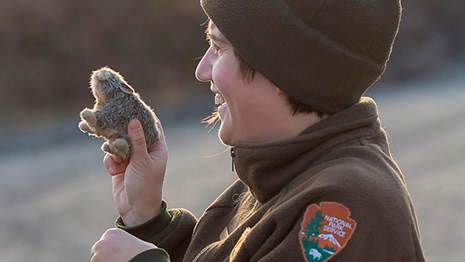 National Park Service
NPS preserves natural and cultural resources and values for the enjoyment, education and inspiration of this and future generations.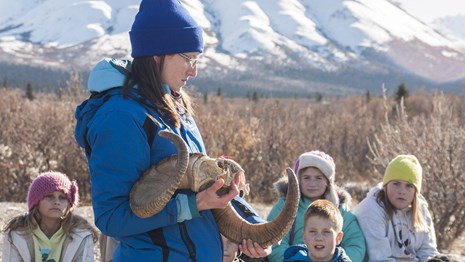 Alaska Geographic
Alaska Geographic is the partner of Alaska's 15 national parks, 16 national wildlife refuges, and America's two largest national forests.
Additional Partner Organizations
The following organizations are also partners of the Murie Science and Learning Center.
Inventory and Monitoring Networks

The Murie Science and Learning Center covers two of the "I&M" networks in Alaska - the Central Alaska Network (CAKN) and Arctic Network (ARCN). Each of these networks facilitates research in their constituent parks (Denali, Wrangell and Yukon-Charley in the CAKN; and Bering Land Bridge, Cape Krusenstern, Noatak, Kobuk Valley and Gates of the Arctic in the ARCN).
Last updated: January 13, 2020