Day Programs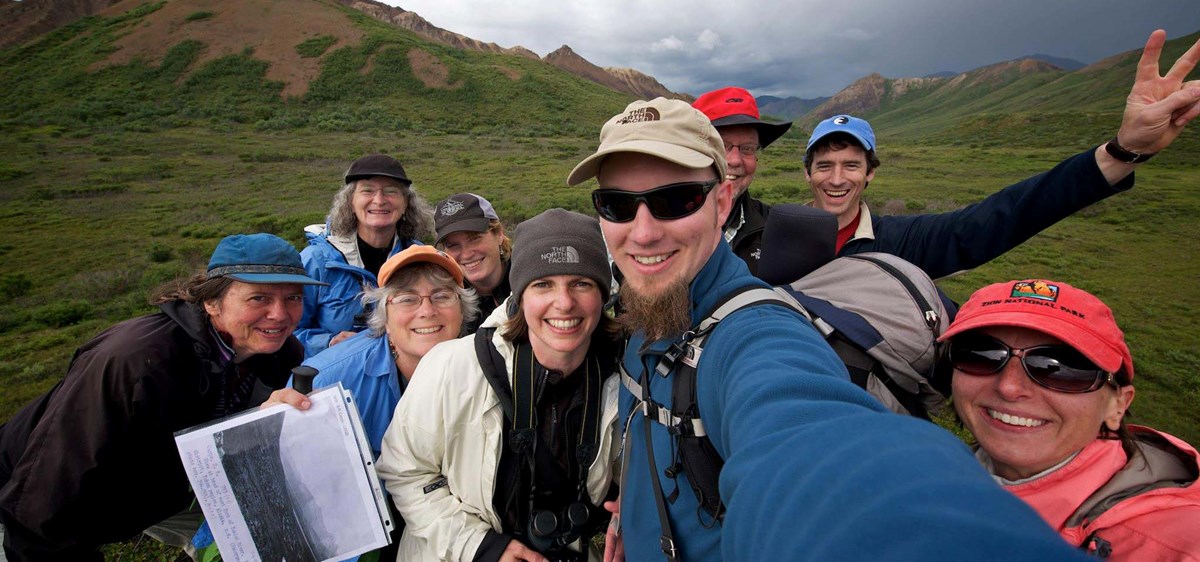 Free Programs
Each summer, Alaska Geographic hosts visiting scientists and resource specialists at the Murie Science and Learning Center for in depth explorations of Alaska science and humanities. The presentations are offered throughout the summer months at 7:00 p.m., typically on Friday evenings, yet can differ on some dates.
Side of Science
Bring your lunch and join us daily at noon (summer season only) for a series of live presentations and films at the Murie Science and Learning Center. Highlighting park science, the film and presentation topics include climate change, bears, raptors, and dinosaurs. For a detailed schedule, look for our locally posted flyers or call 907.683.6432.
Fee-Based Programs
Custom Education Services
Through the Murie Science and Learning Center, a number of custom science education services are available for groups seeking science education services in Denali.
Denali-ology: The Study of All Things Denali
Throughout the summer season, Alaska Geographic offers a limited number of one-day and half-day courses in the entrance area of Denali. These adult and family excursions delve into hands-on learning in Denali.
Last updated: June 8, 2017