Indiana Dunes, Science, and You!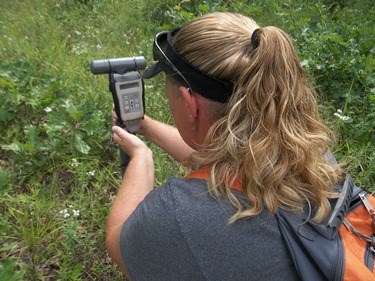 Bringing Research to the Public at Indiana Dunes National Lakeshore
Friday and Saturday, May 1 and 2, 2015
On Friday, May 1, nearly 75 students in middle school and high school talked with 4 local scientists, learned about their research within Indiana Dunes National Lakeshore, and spent time with them out in the field! On Saturday, nearly 25 members of the general public rubbed shoulders with 4 additional researchers!
Featured scientists from the Field Museum of Natural History, the Great Lakes Research and Education Center, Indiana University, Purdue University, and the United States Geological Survey made presentations on their research and lead field trips highlighting their investigations. Research topics included:
How Clean is the Lake? Improving Water Quality for Swimming, Drinking, and Fishing
Dragonflies: Sentinels of Environmental Health
The Challenges of Maintaining Biodiversity
The Shifting Sands of Mount Baldy
Pitcher's Thistle: Saving a Federally Threatened Species?
Plants Projected to Fare Well with Climate Change
Microbiological Methods and Tools in Environmental Applications: Beach Water Quality
Participants discovered how research is used to solve real-life dilemmas and learned how scientists use inquiry in their investigations. Many even tried using scientific tools out in the field during this year's "Indiana Dunes, Science, and YOU!" programming.
Last updated: May 6, 2015