The Distribution of Blanchard's Cricket Frog in the Mississippi National River and Recreation Area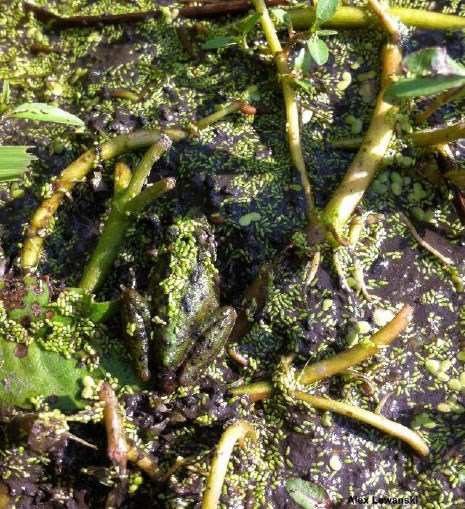 Alex Lewanski, an undergraduate student at Macalester College in Minnesota and a former intern working for Mississippi National River and Recreation Area, spent much of the late spring and early summer of 2016 documenting the distribution of the state endangered Blanchard's cricket frog in the national park corridor. Calling surveys were conducted at sunset and when possible, shoreline surveys were done walking the shoreline and shallow water and carefully looking for frogs. Lewanski also monitored strategically placed song meters (which recorded frog calls) to make sure they remained functional.
Alex's work, along with that of Dr. Gary Casper of the University of Wisconsin - Milwaukee, and colleagues Jen Rutherford, and Chris Smith, paid off in a big way! New populations of Blanchard's cricket frog were documented with both audio recordings and photographs! Understanding the distribution of these state endangered species will help park managers protect this species and the habitat it depends on.
Last updated: September 15, 2018