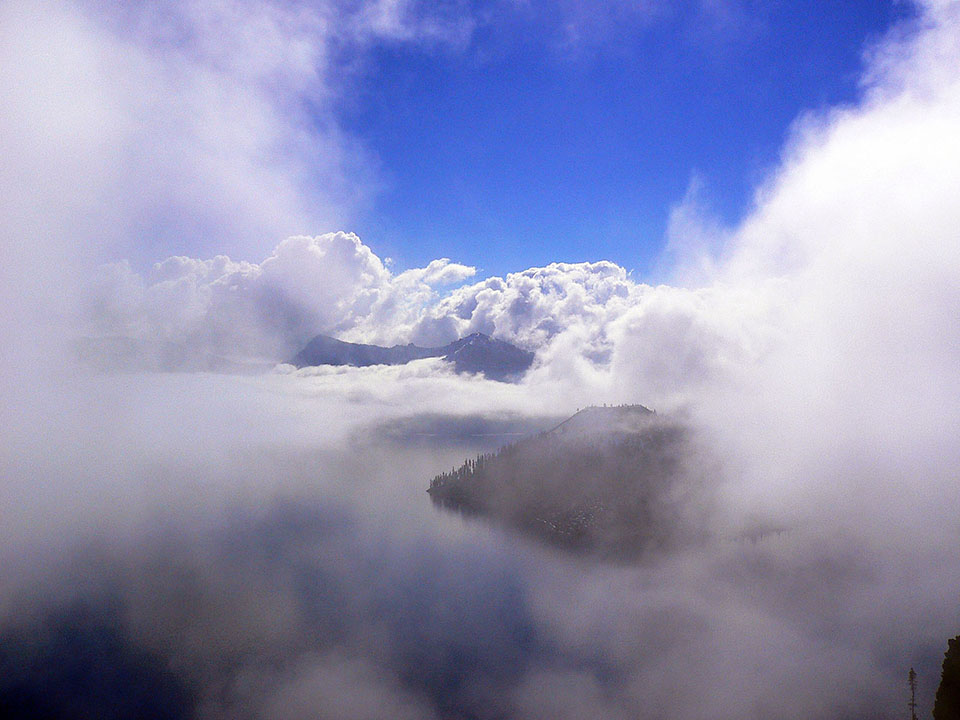 In summer of 2017, join the Crater Lake Science & Learning Center and Southern Oregon University as we set off across the Klamath Circle of Discovery to learn how climate change affects our parks.

Click here to register for Climate Connections!

Teachers will
Travel for two weeks with Science & Learning Center staff
Lodge in a mix of rustic park research housing and yurts, and some modern hotels at all of the parks in the Klamath Circle of Discovery
Gain special access to park staff and resources
Explore outside as much as possible (hiking, kayaking, campfires, etc.)
Visit many other types of public lands along the way
Teachers will leave the workshop able to
Explain clearly how climate change works
Describe clear evidence of climate change
Discuss the effects of climate change on National Park resources
Describe educational opportunities provided by each of the Klamath Network's national parks
Use their knowledge of climate change in the parks to construct an academic unit
Critique current climate change education materials for accuracy and efficacy
Develop a teaching philosophy that includes a global-scale perspective
Workshop dates: July 23 - August 4, 2017
Meeting place: Southern Oregon University, Ashland, Oregon
Price $750: This price includes a $750 scholarship provided by the National Park Service and the Crater Lake Natural History Association that brings the actual cost of $1500 down to the $750 price listed here. This price includes all activities, instruction, transportation, lodging, breakfasts and lunches. This price does not include dinners, incidentals, or graduate credit from Southern Oregon University.

Three graduate credits are available through Southern Oregon University.

Click here to register for Climate Connections!

Click here to download an interactive poster with links to the parks we will visit (1.88 MB).

Please email our education coordinator for more information or call (541) 594-3092.