Research Conference
The next Rocky Mountain National Park Biennial Research Conference is scheduled for - March 6-7, 2024 -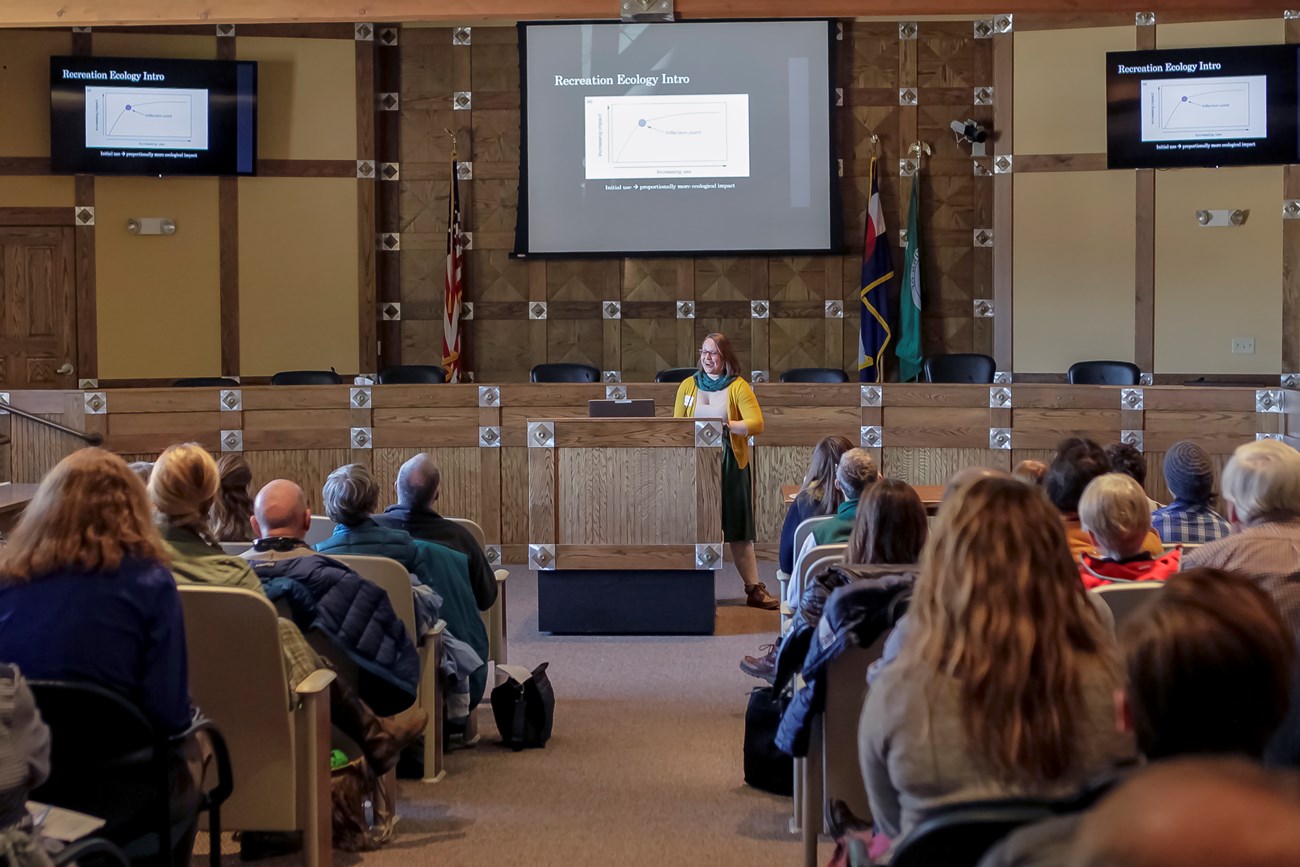 Rocky Mountain National Park (RMNP) is proud to host a biennial research conference to faciliate knowledge sharing between park staff, research partners, and community members. Sharing scientific research and results is an integral part of science-informed decision-making and adaptive management at RMNP.
In addition, the RMNP Biennial Research Conference:
promotes collaboration between the park and its partners

provides a forum for researchers and park staff to share discoveries

highlights the past, current, and future issues relevant to park management

creates opportunities for young professionals and scientists to engage with park staff and the public and

encourages dialogue between the park, the public, students, and scientists.
Last updated: September 28, 2023