Academic Engagement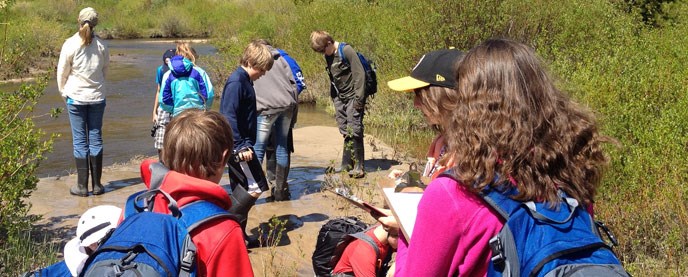 One of the Continental Divide Research Learning Center's (CDRLC) goals is to promote science literacy. The CDRLC strives to provide access to relevant scientific information. CDRLC staff develop opportunities for hands-on involvement and connect students and volunteers to Rock Mountain National Park resources.
Plains to the Park is a scientific research program hosted by Westview Middle School in partnership with the CDRLC and the Estes Institute. Students and teachers work with CDRLC staff to practice collecting data in Horseshoe Park in Rocky Mountain National Park.
In addition to citizen scientist crews, students participate in a film course over the summer to document their time in the park. Their film, Plains to the Park, showcases how the students connected with the park and field research methods, and addresses the importance of citizen science. To find their film and additional information visit the
Westview Middle School Plains to Park
webpage.
Interested in learning more about environmental education programs at Rocky Mountain National Park? Check out the For Teachers page at www.nps.gov/romo for more information.
Last updated: October 5, 2017