Event
National Park Week 2017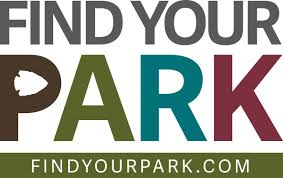 Everyday from 04/15/2017 to 04/23/2017

Location: Lackawanna Ave at Cliff St, Scranton, PA, | Map Time: 9:00 AM to 5:00 PM Fee Information: Daily entrance fee (only) waived on April 15, 16, 22 and 23! Contact Phone Number: 570-340-5206
Steamtown National Historic Site will celebrate National Park Week, April 15-23, with two entrance fee-free weekends!  On Saturdays, April 15 and 22 and Sundays, April 16 and 23 all indoor and outdoor exhibit areas and park museum facilities, including guided tours and the park movie, "Steel and Steam," are free (train ride fares are not included).


A special geocaching program, "Piecing Together the Past" was developed in partnership with the Lackawanna Heritage Valley to explore twelve Scranton historic sites.  The program kicks-off on Saturday, April 15 at the park and continues while supplies last. On Sunday, April 23, the park will participate in National ParkRx Day, from 12:30 - 4:00 p.m.  Additionally, the park will celebrate National Junior Ranger Day on Saturday, April 15.  On National Junior Ranger Day, children ages 6-12 can work to become Junior Rangers and earn a special patch, in addition to a Steamtown NHS Junior Ranger badge and certificate, during their visit.