Event
Robert S. Abbott, Gullah Geechee, and African American Heritage at Fort Frederica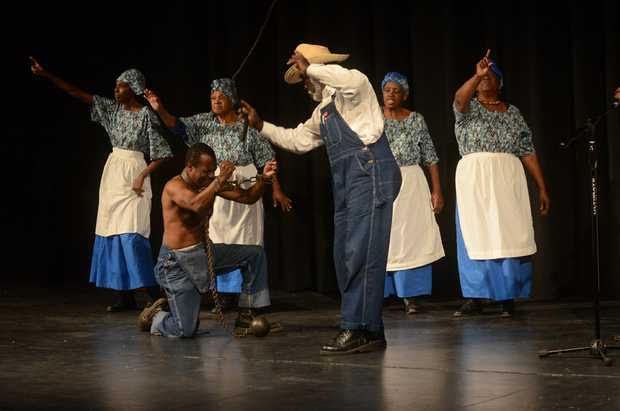 02/23/2019

The Geechee Gullah Ring Shouters Glynn County Location: throughout the park, The Geechee Gullah Ring Shouters Glynn County | Map Time: 10:00 AM to 4:00 PM Fee Information: free Contact Name: Michael Seibert Contact Email: E-Mail Us Contact Phone Number: 912-638-3639
More »


To celebrate Robert S. Abbott and his Gullah Geechee roots, Fort Frederica will host a variety of activities, featuring a "ring shout".

The Geechee Gullah Ring Shouters, a group of individuals from the heart of the Gullah Geechee community, are one hundred percent Geechee Gullah ancestry.  This includes manager Griffin Lotson, who has traced his ancestral roots prior to slavery to Africa. Thanks to Lorenzo Dow Turner they are of the belief that people without a history are a lost generation.The group was organized in 1992 with the overall goal of preserving and protecting the priceless Gullah Geechee heritage.

The Shouters are committed to embracing, preserving, and protecting the historical and cultural heritage of the Gullah Geechee legacy through history, song and dance for the benefit of present and future generations. The Shouters' cultural goal is to keep the original "shout" as authentic from 1800 to the present.The group has the oldest active Ring Shouter performing in the world a direct descendant from slavery. All members of the group are direct descendants from slavery in America. 

The Ring Shout
The Ring Shout is probably the oldest surviving African American performance tradition on the North American continent. This compelling fusion of counterclockwise dance like movement, the call-and-response singing, the percussion of hand clapping and, the stick beating of a drum-like rhythm on a wooden floor is clearly African in its origins. The ring shout, originally and presently, affirms oneness with the Spirit and ancestors as well as community cohesiveness. The Ring Shout continues to be performed.  The ring shout practice continued into the twentieth century with its influence resonating in other musical forms from spiritual to jubilee to gospel music to jazz.  However, by the last quarter of the twentieth century, the ring shout tradition appeared to have died out but the ring shout began to reemerge with groups like the Geechee Gullah Ring Shouters and others.