Date & Time

10/14/2017 11:00 AM,1:00 PM,3:00 PM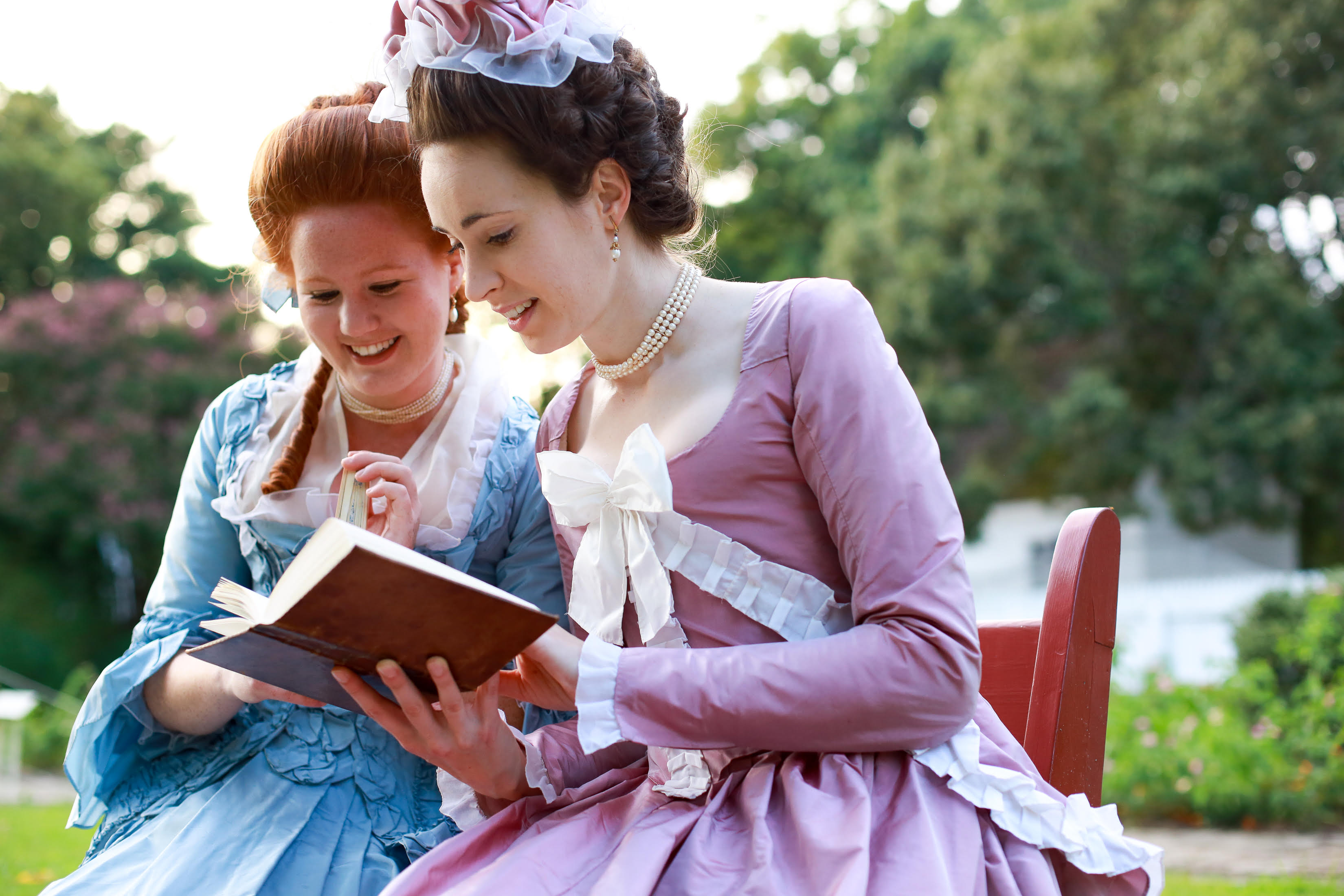 Nelson House, Saturday, October 14th. Performances, 11:00 AM, 1:00 PM and 3:00 PM.  
Separated by war, best friends and avid novel readers Betsy Ambler and Mildred Smith are reunited once more in their beloved Yorktown in the fall of 1782. Just a year after Cornwallis's stunning defeat, French and American forces have finally left the area after a dizzying season of victory balls and other entertainments. Come eavesdrop as the two young women reflect on lives transformed by war, encounters with handsome officers, and a friend's fall from virtue. Sometimes, as they discover, the stuff of fiction and real life do collide.   
Historians and living history interpreters Amy Stallings and Kaylan Stevenson to perform at the Nelson House in Yorktown. Nelson House, Saturday, October 14th. Performances, 11:00 AM, 1:00 PM and 3:00 PM.  (Seating at each performance is limited to only 45 people, first come, first served). 

Colonial National Historical Park includes both Historic Jamestowne and Yorktown Battlefield. Historic Jamestowne is jointly administered by the National Park Service and Preservation Virginia and preserves the original site of the first permanent English settlement in the New World. Yorktown Battlefield interprets the final major battle of the American Revolution, the victory of General George Washington's army which secured independence for the United States.
For additional information call Colonial National Historical Park.  757 898 2410 M-F.
Photo Credit © 
www.coreymillerphoto.com