Road Conditions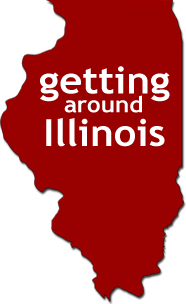 S
tatewide Road Conditions
The road conditions website for the state of Illinois,
getting around Illinois
, provides Illinois travelers with up-to-date information on road conditions, traffic, construction, and other activity affecting roadways managed by The Illinois Department of Transportation(IDOT). Information provided to the site is updated frequently and comes from a variety of sources from within and outside of IDOT and through direct input by IDOT personnel. Whereas the information on the site is kept accurate and up-to-date as possible, Illinois travelers should refer to local and regional information outlets and agencies for the latest information during weather/disaster emergencies.
Special thanks to IDOT for providing this great public service.
Last updated: June 10, 2015