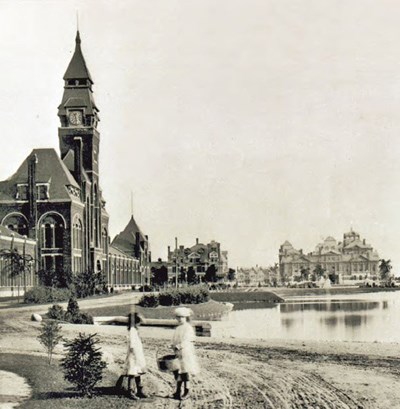 Pullman National Monument, also known as The Pullman District and Pullman Historic District, is located in Chicago, Illinois. It was the first model, planned industrial community in the United States. The district is significant for its historical origins in the Pullman Company, one of the most famous company towns in the United States, and scene of the violent 1894 Pullman strike.
Located in what is now the Pullman community area of Chicago, the district includes the Pullman factory and also the Hotel Florence, named after George Pullman's daughter. Also within the district is the A. Philip Randolph Pullman Porter Museum, named for the prominent leader A. Philip Randolph, which recognizes and explores African American labor history.
President Barack Obama designated Pullman as a National Monument on February 19, 2015. It became the first unit of the National Park Service in Chicago.