Get Involved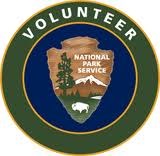 One of the easiest ways to support Pullman National Historical Park is to visit! Get to know Chicago's first National Park Service unit, and learn about the many partners working to preserve the national historical park.
Hundreds of volunteers across America donate thousands of hours each year protecting the special places that make up the National Park Service. Learn more about how to volunteer.
We're currently have two volunteer opportunities and descriptions for Pullman National Historical Park. Learn more about becoming a VIP (Volunteers In the Park) by viewing our
volunteer opportunites
.
Donate
Philanthropic contributions continue to make a significant difference to the park. We welcome and are grateful for such support. Donations will enhance the programs and activities to protect park resources and provide visitor services for Pullman National Historical Park.
How to donate
The park is able to accept direct donations. If you are interested in donating directly to the park you may contact the Superintendent by phone (773) 468-9310 ext. 1001.
Last updated: January 8, 2023