Infantry row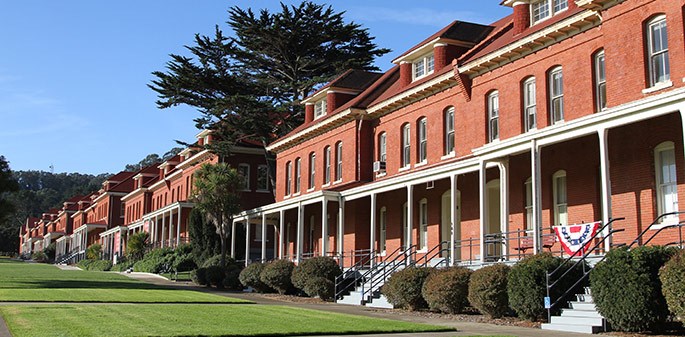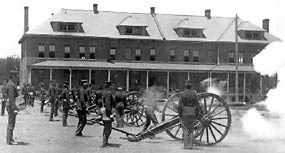 Commonly known as "Infantry Row", Buildings 101 through 105 were constructed on Montgomery Street to accommodate troops consolidated at the Presidio after the Indian Wars, when many frontier forts were closed. Built in the Colonial Revival style during the 1890's, these were some of the first brick barracks in the western United States and demonstrated the Presidio's military significance. Each side of the barracks housed a company of 110 soldiers.

Though the barracks' interiors have been extensively modified through the years, the exteriors largely retain their original appearance. Many of thes barracks became administrative offices after World War II and now serve a variety of purposes.
Click here to learn more about the historic Montgomery Street Barracks.
Last updated: October 24, 2014