Fort Scott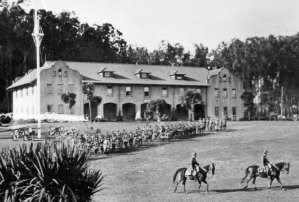 Situated near the gun batteries of the coastal bluffs, Fort Scott was established in 1912 to serve as headquarters for the Coastal Artillery Corps of the San Francisco Bay area. Spanish Revival style buildings, the first of this style to be built on the Presidio, characterize the post, and the U-shaped parade ground breaks from traditional quadrangular design. With the advent of missiles and long-range bombers after World War II, Fort Scott lost its strategic position and became part of the Presidio in 1956. The post was eventually converted to an Army Education Center.
The Presidio Trust is now transforming the Fort Scott campus into a home for the
Presidio Institute
, a national center for service and innovative leadership that will address today's pressing community challenges.
Last updated: November 4, 2014