Wild Radish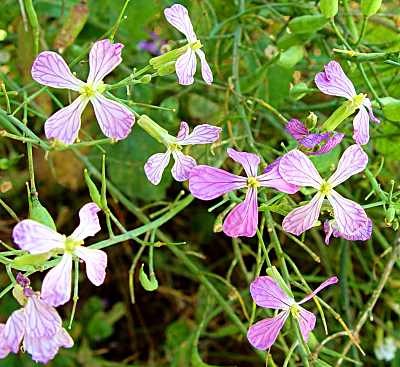 Origin Of Genus Name: Raphanus is a Greek word meaning "appearing rapidly," referring to the seed germination.
Presidio Locations: Found in disturbed areas.
Range In State: Throughout California.
Description: This exotic biennial of the Mustard Family is from southern Asia and has lavender, pink, yellow or white flowers with 4 dark-veined petals. The elliptical and deeply lobed basal leaves and alternating upper leaves have coarse hairs. Wild Radish can reach 3 feet in height and has a taproot somewhat like that of a radish with a distinctive radish odor and taste. Blooms spring and summer.
Or check out:
Last updated: February 28, 2015