Western Skink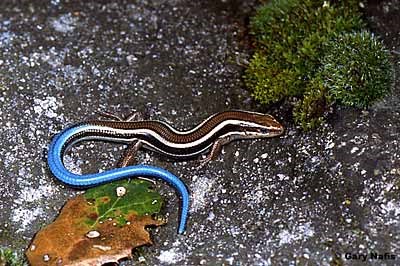 Natural History: This lizard is found mostly in open disturbed areas. It is secretive by nature but is fairly active under cover. Its diet includes a variety of insects.
General Distribution: In the Presidio this animal is found primarily in forests and in serpentine grasslands.
Frequency: This species is rare within the Presidio.
Identifying Characteristics: This lizard is typically a dull gray color. It has a broad brown strip down its back bordered by a thinner beige stripe and a dark stripe on its sides.
Last updated: February 28, 2015