Western Gull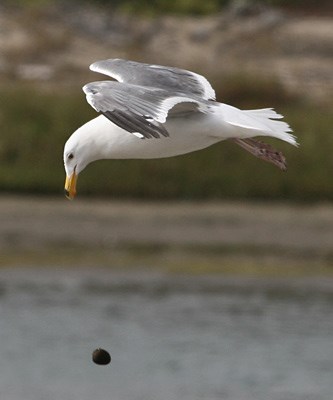 Natural History: The Western Gull is omnivorous like the California Gull. It is a scavenger but also feeds on fish and invertebrates. It nests on ground in rocky terraces and cliffs.
General Distribution: In the Presidio, this species can be found in the ocean, bays, ponds, tidal sand and rock areas, and around piers, pilings, and lawns. It is a potential nester in the Presidio.
Frequency: This species is considered abundant in the summer, fall, and winter months and common during the spring.
Identifying Characteristics: This gull can be distinguished by its dark back and wings. It has a white underneath with pinkish feet.
Last updated: February 28, 2015