Vagrant Shrew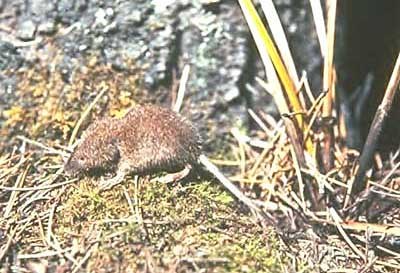 Natural History: On the Presidio, the Vagrant Shrew is active year round, both during the day and night. It feeds on insects and other invertebrates. This species is found primarily in areas with deep ground cover. It nests in logs or stumps. Breeding season runs from January through May and October or November.
General Distribution: In the Presidio, this species may be found in annual grasslands and forests with blackberry thickets.
Frequency: This species is may occur in the Presidio. It has not been sighted in recent years.
Identifying Characteristics: This species takes on a red-brown appearance in summer and appears virtually black during the winter. It is distinguished by dark feet.

Last updated: February 28, 2015