Surfbird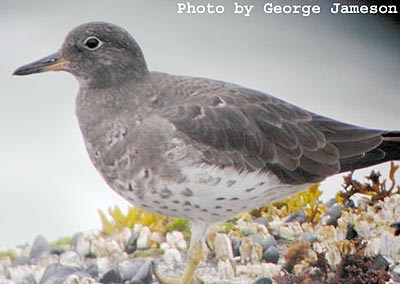 Natural History: The Surfbird sustains itself by feeding on marine invertebrates. It roosts away from high tide. It breeds in alpine tundra habitats.
General Distribution: In the Presidio, this species can be found in rocky tidal areas.
Frequency: This species is common during the fall, winter, and spring seasons.
Identifying Characteristics: The Surfbird is a dark-gray shorebird that has a broad black band on a white tail.
Last updated: February 28, 2015