Sea Thrift or Sea Pink
(Armeria maritima var. californica)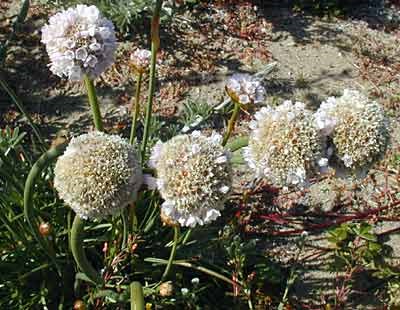 Origin Of Genus Name:
Armeria
is Latin; from old French name for flower "Dianthus."
Presidio Locations: Found on coastal bluffs, coastal dunes and marsh upland.
Range In State: Coastal California.
Description: This native perennial species has spherical clusters of tiny, funnel-shaped, pale pink flowers on stems 10 to 14 inches high with short, slender grass-like leaves in mounds. Blooms April to August.
Last updated: February 28, 2015