San Francisco Willow Herb
(Epilobium ciliatum ssp. watsonii)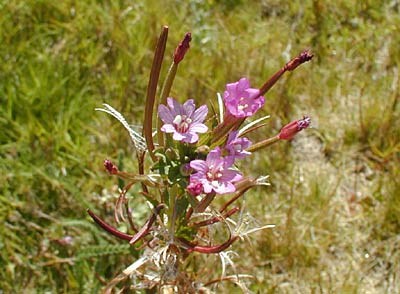 Origin Of Genus Name: Epilobium from the Greek epi "upon", lobus "a pod", ion "a violet."
Presidio Locations: Found in seeps and other wetland areas.
Range In State: Northern and central coastal California.
Description: This native perennial species grows up to 5 feet high and has deep pink flowers on a single, slender, elongated stem with willow-like leaves 4-8 inches long. Blooms July to September.

Last updated: January 30, 2019