San Francisco Spineflower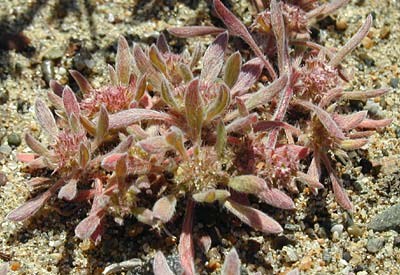 Origin Of Genus Name: Chorizanthe is Greek for "divided flower."
Presidio Locations: Found throughout inland sand dunes.
Range In State: San Francisco Bay area.
Description: This rare, native annual species has small, hairy, white to rose colored flowers. The stem is soft and hairy and often prostrate. San Francisco Spineflower is an early dune colonizer, dependent on having open sandy habitat for establishment. Blooms June to August.
Last updated: February 28, 2015