Red-eared Pond Slider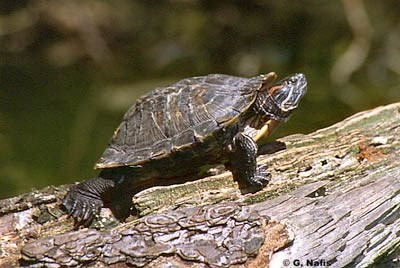 Natural History: Red-eared Pond Slider is an introduced species at the Presidio.
General Distribution: In the Presidio, this species is found at Mountain Lake.
Frequency: This species is common at Mountain Lake.
Identifying Characteristics: This animal has an olive colored, dusky shell. It has a red to yellow colored stripe behind its eyes.
Last updated: February 28, 2015