Pygmy Nuthatch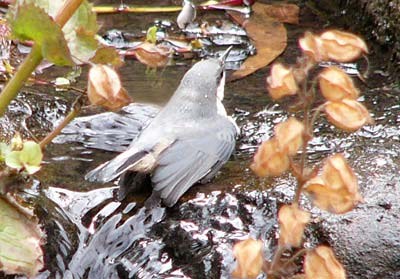 Natural History: The Pygmy Nuthatch feeds on insects, spiders, and pine seeds. It caches it seeds. This species nests in cavities in snags or stumps and breeds from mid-April to mid-August. It tends to guard its territory.
General Distribution: In the Presidio, this bird is found in forests, especially mature stands of conifers. It breeds within the Presidio.
Frequency: This species is abundant all year in the Presidio.
Identifying Characteristics: This species is a small bird with a gray-brown cap and a white spot usually on the back of its neck. It has the tendency to walk upside-down on tree trunks.
Last updated: February 28, 2015