Northwestern Pond Turtle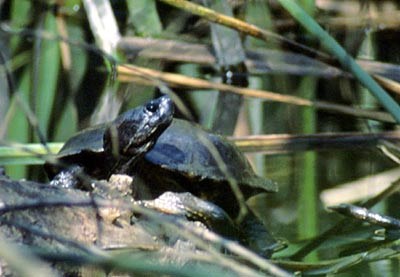 Natural History: This species lives along streams, rivers, lakes and ponds where it eats invertebrates and small fish.
General Distribution: This turtle ranges from Washington State to central California. In the Presidio, it is found at Mountain Lake.
Frequency: This species is moderately common at Mountain Lake.
Identifying Characteristics: This turtle has an low, dark olive to blackish shell with sections marked by inconspicuous radiating dots or lines. The head is dark in color.
Last updated: February 28, 2015