Milkmaids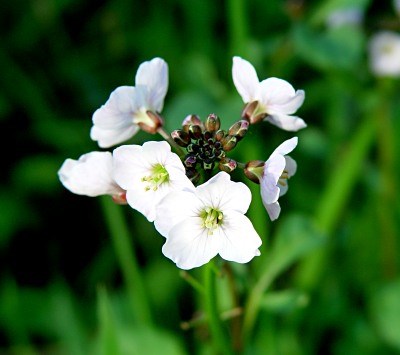 Origin Of Genus Name: Cardamine is Greek for a Cress with medicinal uses.
Presidio Locations: Damp forested areas.
Range In State: Throughout California.
Description: This native of the Mustard Family has white to light pink flowers in multiple clusters at the top of a single stem 4-15 inches in height. Leaves are oval at the base and three-part upper leaves are blade-like. Blooms February to April.
Native Californian Uses: The Yurok used Milkmaids as a season indicator, as it was among the first plants to flower in the spring.
Last updated: February 28, 2015