Killdeer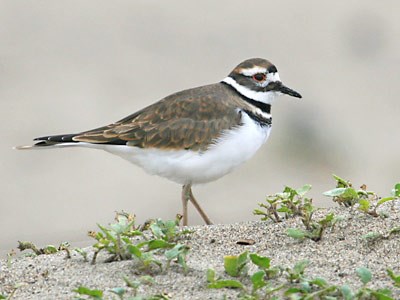 Natural History: The Killdeer forages by running, stopping, and lunging at insects and other invertebrates. It is especially fond of feeding on grasshoppers and beetles. It is monogamous by nature and nests solitarily from February to August in ground depressions. This species tends to vigorously defend its nests.
General Distribution: In the Presidio, this species can be found in areas of ponds, tidal sand areas, and upland rock areas. These are the areas where they tend to breed.
Frequency: This species is common year round.
Identifying Characteristics: the Killdeer is distinguished by a golden-red rump and two black bands across its breast. This species has a tendency to be noisy, especially in flight.

Last updated: February 28, 2015