Ice Plant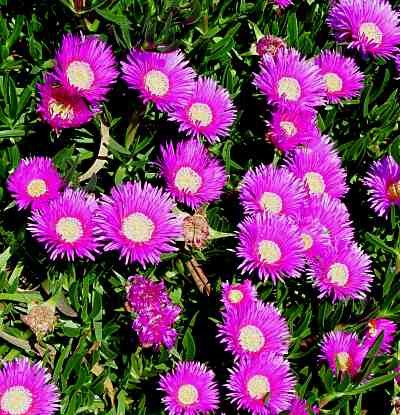 Origin Of Genus Name: Carpobrotus is Greek for "edible fruit."
Presidio Locations: Found in the foredune, middle dune, and back dune communities.
Range In State: Throughout coastal California.
Description: This exotic perennial species is from coastal South Africa and has yellow, pink or white flowers. Fleshy leaves are triangular in cross sections and can have red, orange, or purple edges. Ice Plant, also known as Hottentot Fig, was originally used along highways to stabilize blowing dunes. By forming a dense, invasive, low growing mat, it prevents the natural movement of sand, which most native dune species need to survive. It also increases soil salinity therefore discouraging the growth of indigenous plants. Blooms April to October.
Or check out:
Last updated: February 28, 2015